There's no denying the fact that the speed at which technology is progressing, the day isn't far when most of the science fiction fantasies would turn into reality.
To be frank, we're already witnessing the progress as we speak; self-drive cars, robots getting citizenships, droids replacing high-risk human jobs like bomb diffusion, fire-fighting etc. and the rise of a special branch of science viz. A.I. (Artificial Intelligence)
You might have encountered the word in the news since there's a lot of buzz around it around the world. So what is Artificial Intelligence?
What is A.I.?
In layman terms, AI simply means intelligence exhibited by machines or software that mimics our natural intelligence. (NI)
Still confused, an even simpler definition would be
A.I. enables a machine to do all things that come easily to humans
e.g. identifying a person's gender, guessing someone's age, driving (and not hitting anyone while on the road), talking to people, knowing the difference between a bad and a good picture.
What are the benefits of AI?
Companies around the world are using their engineering might into creating meaningful machines and software that involve AI and Machine Learning. Typical and obvious benefits include (but are not limited to) self-driving cars, automating repeated tasks, better and timely medical diagnosis, smart personal assistants, chat bots, and an overall improved quality of life.
And yes, did we mention smarter software?
Okay, but what's the jazz about AI-powered selfies?
Well, that's where the software magic happen! Because today, we pack more power in our pockets than we had in our homes 20 years back. And while we can easily snap a quick selfie with a single tap, let's admit it- it takes at least 20 attempts to get the exact angle, lighting, profile, and smile to click that perfect 'elusive' selfie.
But I'm a carrier of good news- the pain of clicking a perfect selfie is getting replaced with the ease of capturing the real you with AI-powered technology.
Say hello to OPPO F5, India's first cameraphone powered by AI Beauty Technology.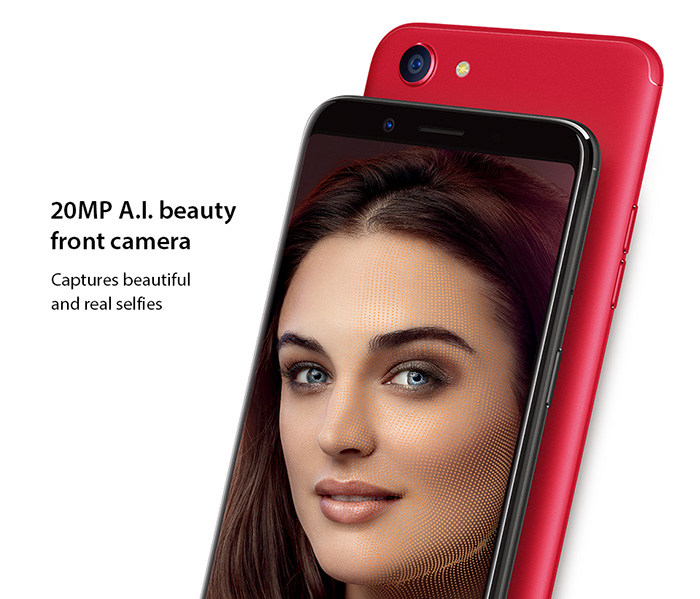 What is OPPO AI Beauty Technology?
According to OPPO, the technology identifies facial structures based on a global database that was developed in consultation with professional photographers and make-up artists during the R&D process. It automatically 'beautifies' the overall picture just like that.
The AI software recognizes your age, gender, skin type and tone by using 200 facial recognition spots against a global database of human faces. Moreover, it also enhances the symmetry between features such as the jawline, cheekbones, nose, and eyes for capturing that perfect selfie.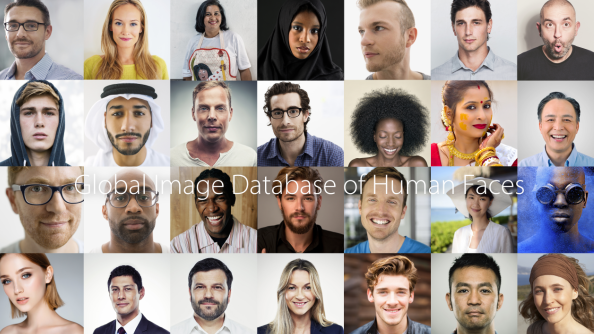 After facial recognition, the AI Beauty technology will customize beautify based on one's features from skin, eyes, lips, to face shape. The feature will also have personalization for specific subjects. For example, enhancements will not be soft or feminine for male subjects. Children or babies will not receive enhancements that make them look like adults.
That's the beauty of AI, it 'knows' that babies and children aren't supposed to receive adult-like enhancements, while it also 'gets' that males would not appreciate feminine beauty enhancements. That's so cool, right?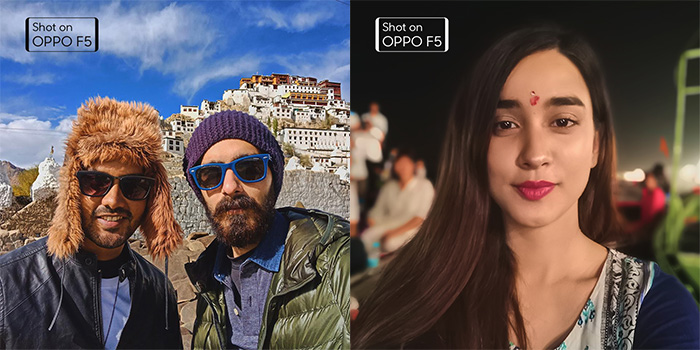 Ready to capture the real you?
Need more convincing? Read how the F5 fared in our lifestyle review.
A.I. is at its nascent stages today and we're making progressive inroads every passing day, and that's exactly what makes the OPPO F5 special, it's a sneak peek into the future. Technology enables us to be more productive, more proactive, more predictive and more presentable. The OPPO F5 A.I. tech delivers on all fronts.
After all, we could all use some good selfies!
---
A feature with OPPO