It seems very surprising and many will refuse to believe. But this legend is as true as they come, like all of the mythical legends passed around through ancient times.
Mihailo Tolotos, an Orthodox Greek Monk, is said to have lived for 82 years and died, without ever laying eyes on a woman.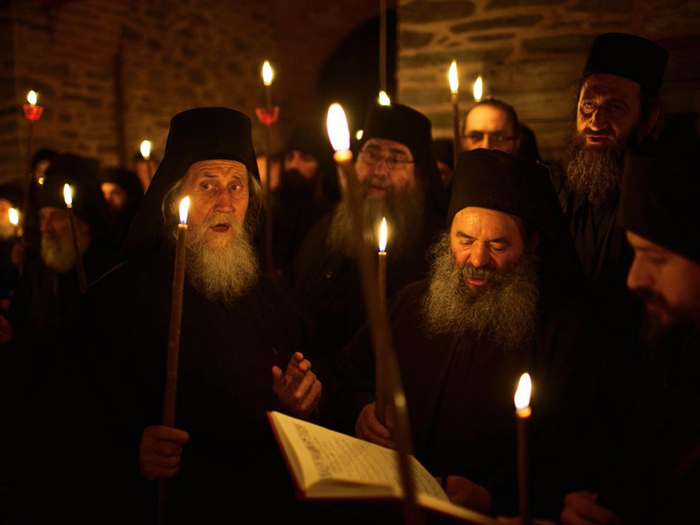 Image used for representational purposes.
Said to have been born some time in 1856, Mihailo Tolotos did not see his mother as she died shortly after she gave birth to him. Not sure about his parental lineage, some men carried him and gave him to the Orthodox Monks at a monastery atop the Mount Athos. There he was raised and tutored, and he spent his life in the service of the monastery.
Mount Athos has a strict policy against allowing women to explore the area or the monasteries.
A law called Άβατον (avaton) in Greek, instated in the year of 1046 by the Byzantine emperor Constantine Monomachos, prohibits the entry of women atop the mountain. This law was placed so that the men living in the many monasteries could spend their lives in absolute celibacy with peace. The monks are of the opinion that the presence of women alters their path towards celibacy, and ultimately, spiritual enlightenment.
Mihailo Tolotos lived to grow in the monastery and is said to have never ventured out of the walls of his asylum.
Having very limited contact with the outside world, Tolotos (among many others) never met women as they were not allowed inside monasteries or on the mountain. Tourists were allowed, but only men, who came to experience the monastic life or to settle there as monks.
Tolotos passed at the age of 82 according to this newspaper clipping which ran in an Athens newspaper.
The news appeared in the newspaper dated the 29th of October, 1938.
Many of us lead our lives exploring the unknown and always reaching for further milestones in our quest for knowledge, but what would life be like if it was limited inside the four walls of a monastery?
Believe it or not.
---
Fact sources: Weird Universe, Straight Dope, Wikipedia.
Cover image sources: 1 & 2