Many claim that each of us has upto 6 look-alikes around the world. Although we can't verify the math behind the calculation, we can safely assume that the probability of a look-alike (or maybe a doppelganger) is pretty high.
So here's a curated list of 30 Indian celebrities and their incredible look-alikes.
1. Kapil Sibal and Peter Pettigrew (from Harry Potter series)
2. John Abraham and Mubashir Malik (a British broadcaster & writer)
3. Jitendra and Charlie Sheen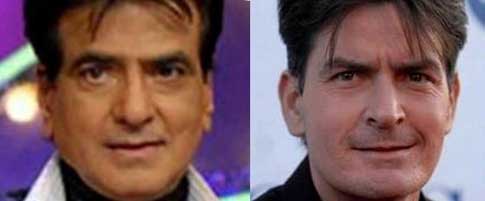 4. Ranbir Kapoor and Simon Helberg (Howard Wolowitz from The Big Bang Theory)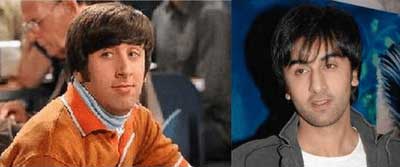 5. Dev Anand and Gregory Peck
6. Haifa Wehbe & Rakhi Sawant
7. Roger Federer and Arbaaz Khan
8.  Saif Ali Khan and Gas Station attendant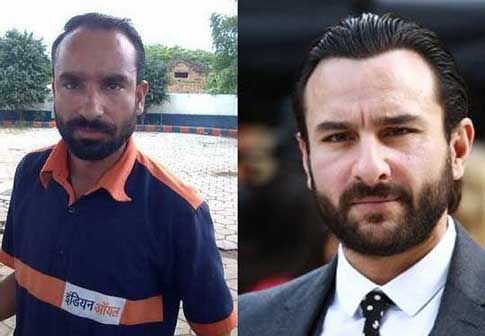 9. Anne Hathaway and Diya Mirza
10. Akshay Kumar and Shawn Michaels
11. Hrithik Roshan and Bradley Cooper
12. Anushka Sharma and Nazia Hassan (Pakistani singer)
13. Parineeti Chopra and Julia Louis-Dreyfus
14. Parineeti Chopra and Hayden Panettiere
15. Sanjay Kapoor and Liev Schreiber
16. Hrithik Roshan and Harman Baweja
17. Zeenat Aman and Parveen Babi
18. Freddie Mercury and Robert Vadra
19. Katrina Kaif and Cobie Smulders (from How I Met Your Mother)
20. Shaan and Vijay Prakash (singer)
21. Virat Kohli and Dominic Cooper
22. Asin and Kayla Ewell
23.  Tusshar kapoor and Phillip Rhys
24. Sanjay Dutt and Jean Reno
25. Uday Chopra and Saqlain Mushtaq
26.  M.S. Dhoni and Glen Johnson (plays for Liverpool)
27. Shakuntala Devi and  Gloria Foster (The Oracle from The Matrix)
28. Angelina Jolie and Esha Gupta
29. Sonakshi Sinha and Reena Roy
30. Amir Khan and Timothy Omundson
Whom did we miss? Share it with your friends to find out their comments.