Overlooking the fact that Bihari people love Ekta Kapoor because almost all their food starts with 'K', Bihari cuisine is definitely scrumptious, mouth-watering and drool-inducing. Decide for yourself.
(statutory warning- keep mouth away from electronics when you actually drool)
1. Litti Chokha
This particular dish, baked from wheat flour dough that is stuffed with a mixture of roasted gram flour, spices and lemon juice, and served with chokha (baked and pulped vegetables) is a food for all occasions in Bihar. Truly.
2. Thekua/Khajuria
Ask a Bihari friend the occasions when this sweet is made at home and he will say all. Thekua or Khajuria is a snack made from wheat flour, jaggery (or sugar) mixed together, moulded and deep fried. Well, yes, we never said it was for those watching their weight.
3. Khaja
This wafery sweet snack is made from flour and sugar, is deep fried and then dipped in hot sugar syrup. All those  salivating, say aye.
4. Khurma/Shakarpara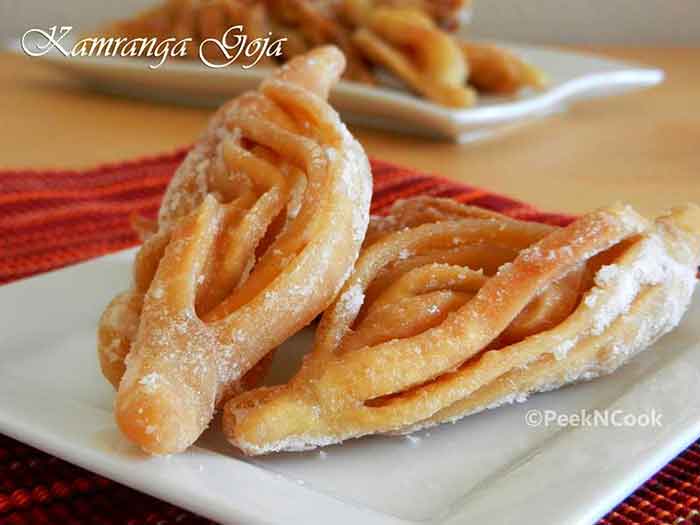 This snack made of flour and salt is deep fried and dipped in sugar syrup. As the sugar syrup cools off, it crystallizes. This is definitely a special occasion snack we'd like to see more often.
5. Malpua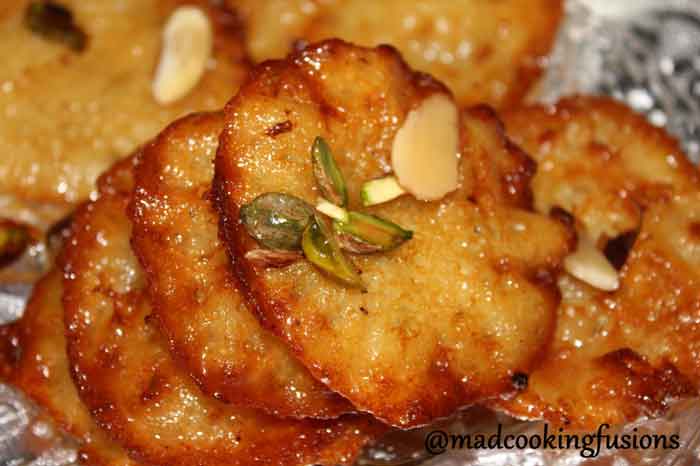 Malpua is one sweetmeat all Biharis swear by for every special event and festival. Its batter is made by mixing flour, milk, sugar and mashed bananas and is deep fried in such a way that the edges go all crispy while the center is all soft.
6. Kadhi badi
While this savory dish is an everyday affair, making it on Holi is a must for people from Bihar. Gram flour is the main ingredient for both the kadhi (gravy) and the badi/pakodas.
7. Dal Puri
Okay, puri we know and love. But dal puri is another level of happiness. The Bengal gram stuffing of the puri makes it more filling and obviously yummier and while it's a Dussehra special recipe, you don't need a special occasion to wait for it.
8. Balushahi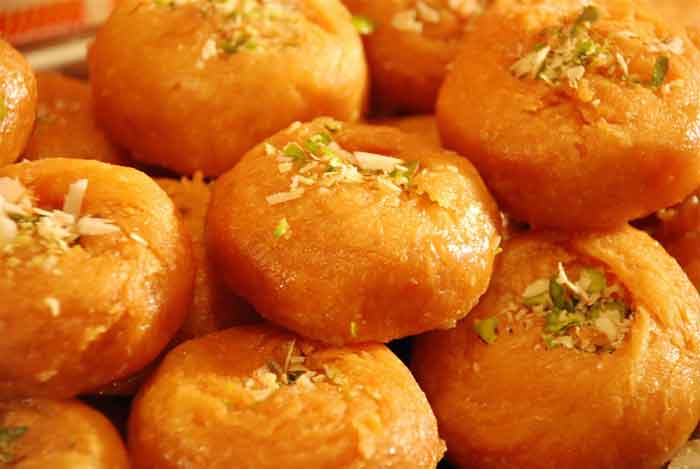 While the Europeans and Americans are at war over the origin of donuts, let us Indians take a plate of Balushahis and eat it in peace. Because these donut lookalikes made from flour and buttermilk are shuddh desi and definitely appetizing.
9. Kheer Makhana
For those of you who don't know makhana, it is also known as fox nut. This different version of kheer is made in a similar way like the normal kheer but is not as sweet because of the slightly salty taste of the fox nuts.
10. Pedakiya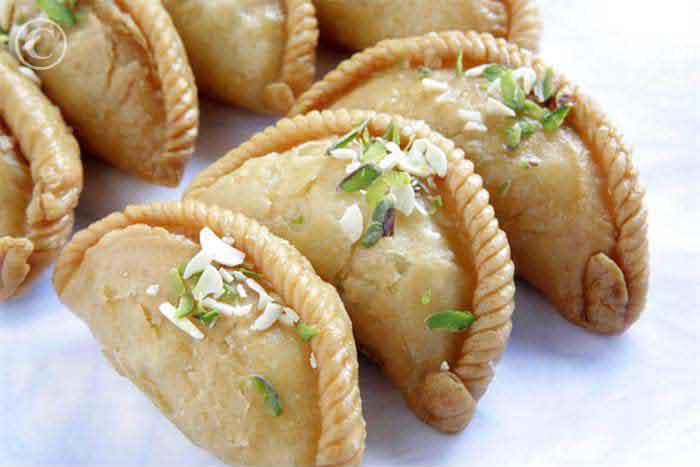 Probabaly Bihar's most famous fried sweet, the pedakiya is made by stuffing flour stuffed with suji (semolina), khoya or grated coconut and is specially made during the Teej festival in Bihar. We wish Teej would come more often than once a year.
11. Parwal ki Mithai
Yes! That's a vegetable. Nonetheless it is fantabulous to taste, and is made by stuffing the pointed gourd with khoya, giving it the right balance of sweet, salty and healthy. We love!
12. Laktho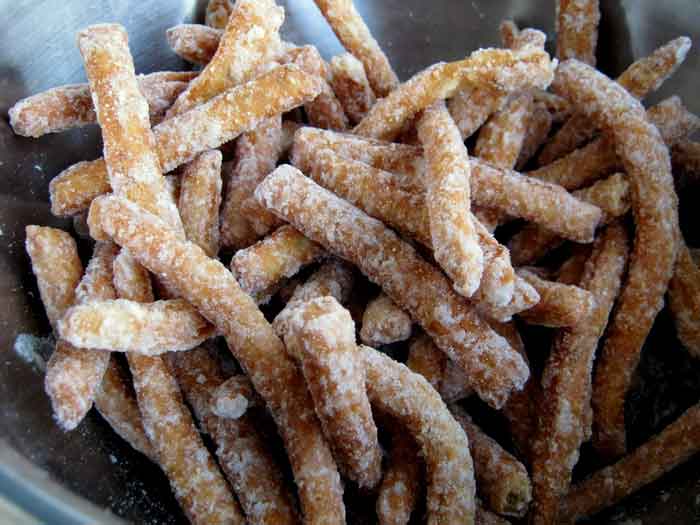 Laktho is a common Bihari household snack seen most often during Dussehra. The rice flour dough is kneaded and deep fried and then dipped into a thick jaggery syrup.
13. Dal Pitha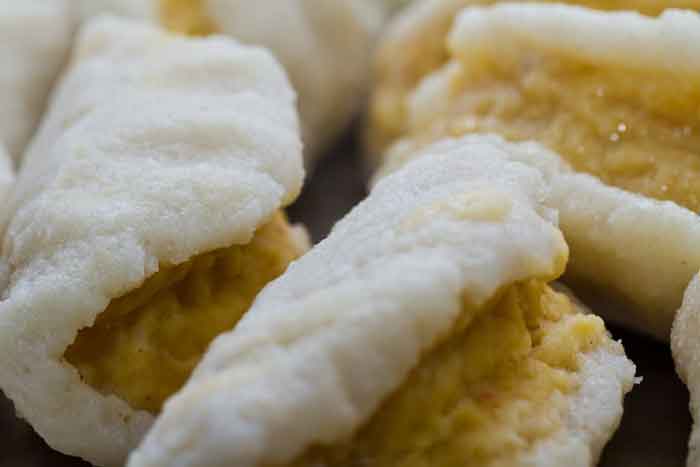 The Bihari answer to dumplings! This delicacy, made out of  kneaded rice flour, is stuffed with spiced Bengal gram paste and then steamed.
14. Chana Ghugni
While a lot of Bengal gram is used as stuffing, this particular dish is the Sunday breakfast special. And this spiced up recipe tastes better good too.
15. Kala Jamun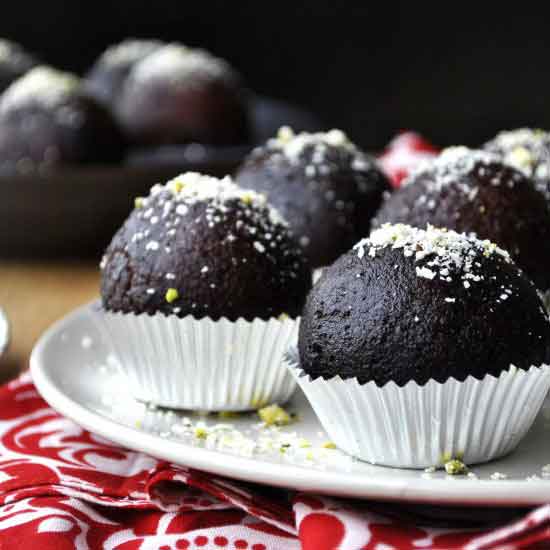 Sugar, spice and everything nice. And this turns out to be so much better than the Powerpuff Girls!! Made from khoa, paneer, milk and sugar it is absolutely the most delicious sweet to have after a delectable Bihari meal.
So when are you planning a trip to Bihar?