We bet you thought that this year is going to be different. Now one week into 2019, chances are that you have already committed three resolution fails, or still hate your job, have not started working on that blog you always wanted to, and have at least once cried yourself to sleep because you didn't get a text back.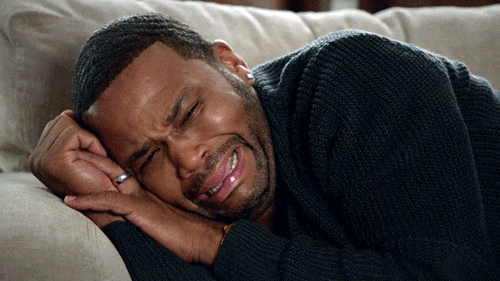 Now, we know that you might think reading a book will not change your life. But chances are that you might be wrong, again. If you truly want to make 2019 YOUR year, there is no harm in seeking some guidance.
Now get off the couch, keep your phone aside, grab yourself a copy. Your life's about to change.
If you are someone who sucks at managing your finances, leave everything and read this! It not only changes the way you look at money but also teaches you how to use your money to make money for you. You are going to start making some very smart decisions after reading this. Read it for the agony you feel looking at your wallet at the end of every month!
You can buy it here.
This book gives an insight into why some individuals or companies become great and others do not. Like the title of the book suggests, it makes you question your purpose. It reveals secrets for a company or brand to live forever.
You can buy it here.
Have you ever wondered why you can't wake up early, or get easily distracted, or keep on binge eating foods you're supposed to stay away from? This book is a masterpiece and will help you understand why. Opening a world full of information about how your subconscious mind works, it will help you untangle and reshape your habits. There is always room for change.
You can buy it here.
Its a biography, a self-development book, and a business guide. Teaching us to maintain a perfect balance between work and life, Ray Dalio is extremely honest and will change your perspectives towards a more positive life.
You can buy it here.
In today's digital age where you just have to swipe right for a potential date, dating might seem easy but it's really not. Because no matter how sad it is, a lot of people would prefer texting to an actual conversation. And admit it, it has brought a lot of sleepless nights wondering what one text might mean. This book tackles today's complicated dating world. Jess McCann is the dating guru all of us have been waiting for.
You can buy it here.
Eric Barker takes an essential step backwards and uncovers the science behind success. From focusing on strengths and weakness to taking lessons from gang members and pirates, this book is going to surprise you!
You can buy it here.
This book has literally been EVERYWHERE this past year and it has good reasons to. Mark Manson drops the truth bomb about how not everyone can be extraordinary, always maintaining a positive approach is a waste of time, and that you should rather say the f-word and embrace the hot mess that you are.
You can buy it here.
A lot of us think that it is because of outside elements – the annoying boss or the over-the-top competitive colleague is responsible for holding you back from success. But the real enemy is what's on the inside – your ego. Learn from a range of examples across history, philosophy, and literature about how you can take control.
You can buy it here.
A lot of our 9 to 5 jobs have absolutely nothing to do with what we are truly passionate about. If you know that you can do much more, this book is for you to get started on pursuing what you will find meaningful.
You can buy it here.
10. 'Steve Jobs' – Walter Isaacson.
If you feel you are a misfit, your ideas are deemed ridiculous, and that people view you as nothing besides crazy, you have to fetch a copy of this book. There was no in-between for Steve Jobs. Either people saw him as ridiculous or they thought that he is able to see the future. If you have been left confused by a lot of advice wanting to "settle", read about one of the most famous people to have ever existed.
You can buy it here.
Now go and make 2019 your year!